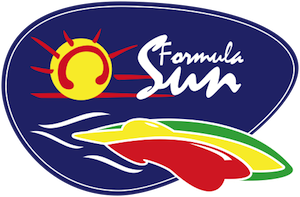 The Formula Sun Grand Prix has returned to Circuit of the Americas in Austin, TX! The event is taking place July 3rd through the 8th.
Podium Positions
UC Berkeley (228 laps, 4:35.848 fastest lap)
Appalachian State (218 laps, 5:14.071 fastest lap)
Poly Montreal (198 laps, 4:32.542 fastest lap)
Final Results & Status Boards
Event Information
Schedule
You may download the full event schedule, but for a quick summary, see below.
July 3rd

Registration
Garage move-in
All-team meeting
Safety briefing
Scrutineering (Afternoon only)

July 4th and 5th
July 6th and 7th
July 8th (Public Day)

FSGP Track Race
Awards ceremony hosted by UT Austin (Evening)
The Track
FSGP 2015 will be using the full 3.426 mile Circuit of The Americas track configuration.  The track runs in a counter-clockwise direction, which includes the hill at turn 1, several S-curves, and a variety of hair pin turns around the track.  Pit space will be allocated in the garages along the front straight, and there are plenty of stands for spectators to cheer on the teams.
Public Day
During the final day of raycing, the public will have the opportunity to get up close with the solar cars, and cheer on their favorite teams! This portion of the event will take place on Saturday, July 8th from 9:00 am until 5:00 pm.
Have any questions?
Questions about the event regulations should be sent to: ascregs@americansolarchallenge.org.
If you have any other questions, or need to submit race documents, please send them to ascteams@americansolarchallenge.org.