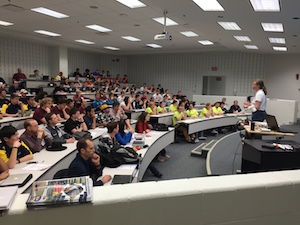 Next Conference: TBA; Early 2025
Past IEF Solar Car Conferences:
The Innovators Educational Foundation (IEF) Solar Car Conference is an event that brings together both new and experienced solar car teams during the design phase of solar car projects. While the conference material is generally developed for American Solar Challenge and Formula Sun Grant Prix events, many of the topics covered are universally relevant to solar car teams throughout the world and we are always thrilled to have participation from international teams. The conference contains sessions on Mechanical & Electrical vehicle design, Project Management topics, and open discussion of current & future event regulations. Presenters come from solar car race event staff, solar car team members, and industry experts. The conference is a great opportunity for everyone to network and learn from each other in the interest of enhancing the brain sport of solar car racing. See below for Solar Car Conference details and reference material.