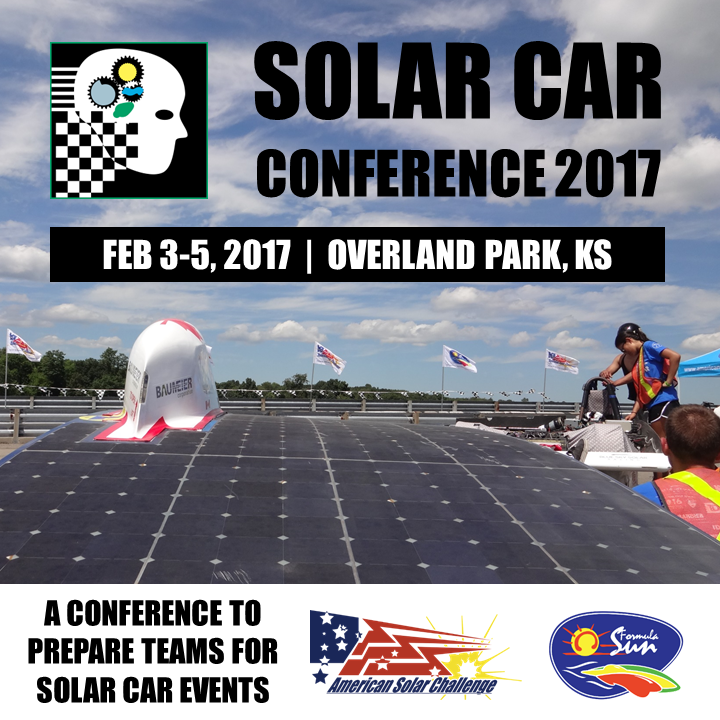 The 2017 IEF Solar Car Conference was held February 3rd through the 5th in Overland Park, KS at Johnson County Community College. The topics covered ranged from tackling the business side of a solar car team, to multi-occupant vehicle design. The conference provided teams many opportunities for growth and networking, we hope they all gained as much as they could.
Conference Materials
Conference presentations are available in PDF form below. If you do no see the presentation you are looking for, please check back later. We will update this page as we receive presentations from the presenters.