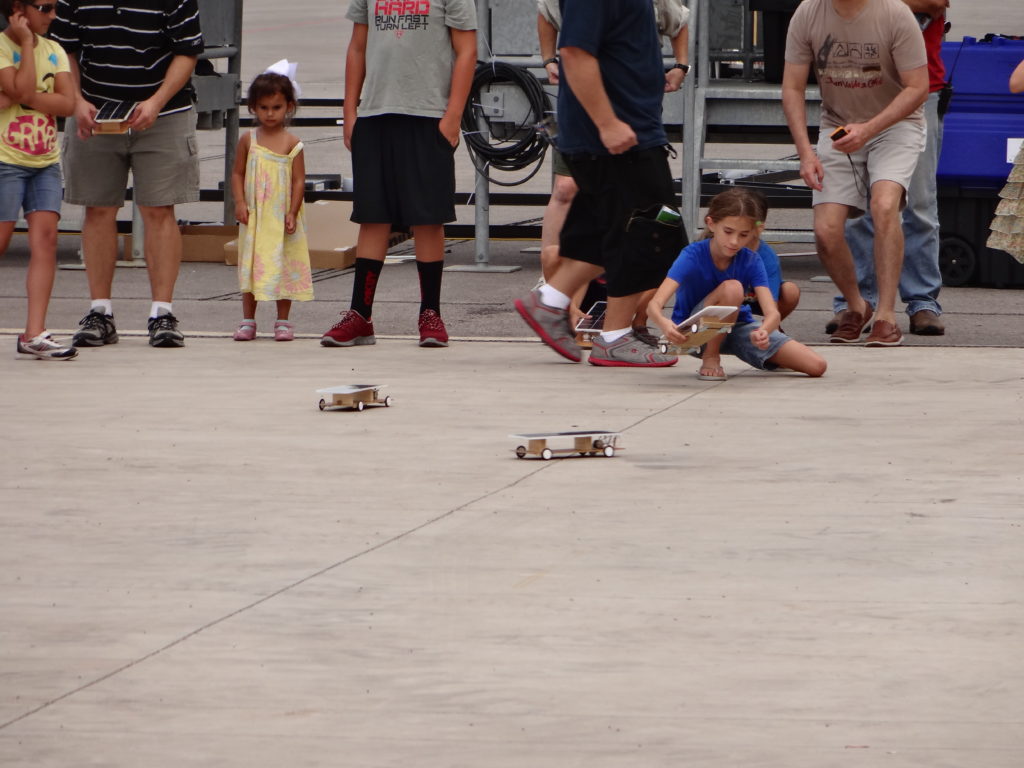 This Saturday, during the Public Day of the 2017 Formula Sun Grand Prix, we will be bringing back a favorite of attendees in the past, the solar car workshop. Similar to the work shop we've previously held, children will have the opportunity to work hands-on with solar cars as they build and race them.
The workshop will be held at the following times: 9:30 am, 10:30am, 11:30pm, 1:30pm, 2:30pm, and 3:30pm. Each time slot has room for 24 participants, and is offered on a first come, first serve basis. Those who are interested may sign-up at the booth on-site.
The public day event will be held in the paddock area of Circuit of The Americas starting at 9:00 am.