FSGP 2023 will return to Heartland Motorsports Park in Topeka, KS
June 27 – July 2!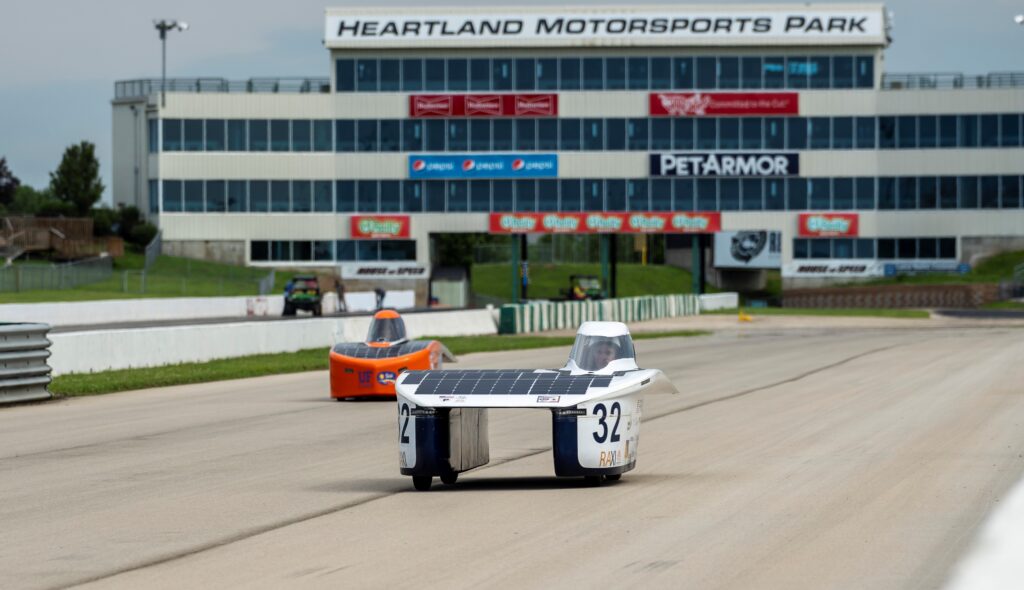 Scrutineering:
June 27 – 29
FSGP Hot Track:
June 30 – July 2
---
Facilities
On Site Camping: On-Site Tent Camping (bring your own tent) is available and free. No reservation needed.
Showers: Showers are available on-site 24/7 at no charge.
Pit-Lane Electricity: Electricity Access will be provided in pit-lane for devices such as laptops, antennas, radios, and other small electronics. This access will be shared amongst all teams.
Garages: Garages are available for the event for $345 each. Garages include standard electrical outlets.
220V Electrical Hookups: Electrical Hookups for RVs, MOV charging, or for teams not renting a garage is available for $180.

To Reserve a garage or electrical hookup, contact Shelby Ebert. Shelby.ebert@heartlandpark.com or 785-861-7899. All reservations of these facilities are to be made directly with the track, FSGP Organizers cannot make these reservations for your team.